This is a sponsored post written by me on behalf of Harvestland by Perdue for IZEA. All opinions are 100% mine.
Getting a healthy dinner on the table can be a challenge. You family trusts you and counts on you to feed them healthy nutritious meals. The last time you went to the store you were totally overwhelmed with the choices. Which meats are the best? What is the healthiest? You hear about all types of food having antibiotics, steroids or hormones in it these days.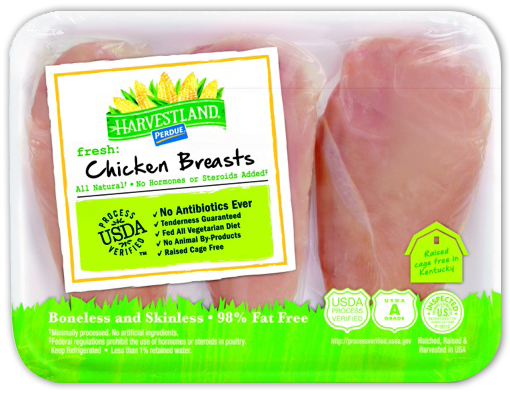 That is why it is so great to have a brand that's a natural choice for your family when cooking at home, like Harvestland® by Perdue®. Harvestland® by Perdue® products are all-natural with no artificial ingredients, plus they come from local family farmers right here in the US! No Antibiotics, Fed All-Vegetarian Diet With No Animal By-Products, and raised cage free! Their fresh, frozen, refrigerated and deli products provide wholesome options you can feel good about feeding your family. No second guessing if you are making the right choice.
Check out these great Chicken Dinner Recipes that you can try with Harvestland® by Perdue® products!
Harvestland® by Perdue® has fresh and fully cooked turkey, chicken and pork products which come from the richest agricultural areas and are USDA process verified.
You can find Harvestland® by Perdue® products at Walmart, and Eat Like Your Ancestors. Print this $1.00 off Harvestland Fresh or Frozen Chicken. to save on your purchase!