This is a sponsored post written by me on behalf of Tide® HE Turbo Clean™ for IZEA. All opinions are 100% mine.
Who loves doing laundry? Uh….NO ONE! Seriously, as a mom, my laundry is NEVER done. I start one load and the next is already waiting in the wings.
Oh, and then we have hit a new milestone in my house. The one where I have a teenager who needs those jeans that were on the floor to be clean for the morning….BTW, it's 9pm.  You know, because they are her favorite! Needless to say, I have a teenager learning how to do her own laundry this summer. 😉
All of this, while still having a 7 year old who can't eat anything without wearing half of it. Seriously, I feel like she is always covered.  Bless my son's heart, I am pretty sure he would live in the same outfit day in and day out if I let him.  So when I do a load of laundry I want it to get done quickly, I want my clothes to be clean, and I want them to smell fresh.
Now if I could just get my washer to move faster! That is where Tide® HE Turbo Clean™ is giving me a boost.  Did you know standard laundry detergents can cause too many suds in a HE washing machine?
Check out this hysterical video by  What's Up Moms as they take back their Laundry Room with Tide® HE Turbo Clean™. By the way, if you have never seen their videos before do yourself a favor and check out their youtube channel.
The video basically tells it all. Tide® HE Turbo Clean™ is the shortcut of all detergents. It is not only efficient at getting your clothes as clean and fresh as they need to be, but can cut your washing times by up to 25 Minutes!  Tide® HE Turbo Clean™ detergents save time and water using, quick-dissolving Smart Suds™ technology . Without as many suds your HE washer doesn't have to rinse as much. Less rinsing means a big time savings for you! It cuts up to 25 minutes off of your wash cycle!
As with any product you are always going to follow the directions on the bottle for dosing instructions and matching the amount of detergent with the load and soil level to get the clean you expect.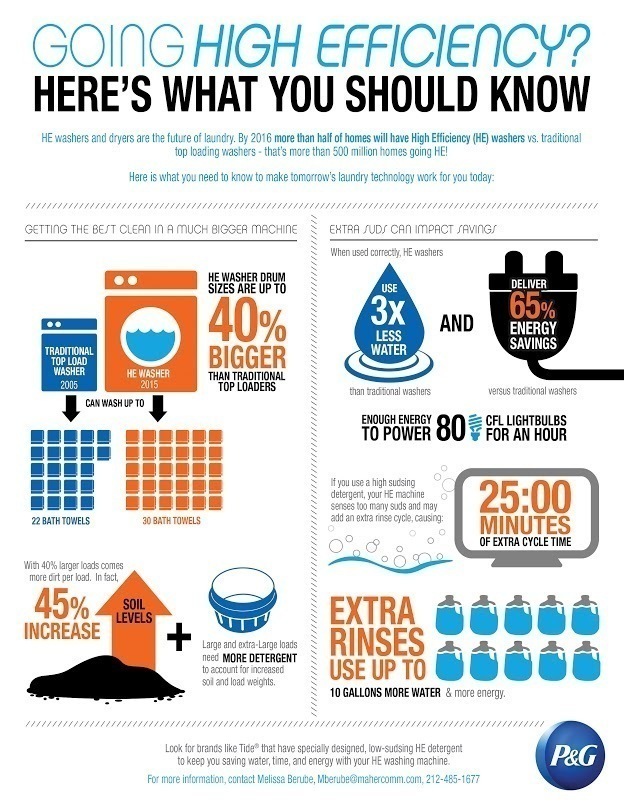 These new fancy HE Machines have a load size up to 4x larger than a traditional top loader. My laundry = more dirt. Up to 40% more dirt, which requires an appropriate amount of detergent to properly clean.  Y'all do realize they can wash up to 32 lbs of laundry? That is a HUGE load of laundry. Now I just need one of those fancy laundry folders and I will be all set. 😉
I LOVE LOVE LOVE that Tide® HE Turbo Clean™ is available in Tide® liquid detergent, Tide Pods® pacs and Tide® powder formula. Those pods are so easy to use! They help me save on detergent by always using the correct amount. 
So what is your favorite laundry tip? I would love to hear how you save time & money doing your laundry.