Teaching multiplication can be complicated. Everyone is different when it comes to learning, but this is the Best Way To Learn Multiplication that we have found for our kids! We were recently asked to review Times Tables the Fun Way as part of the Homeschool Review Crew! I can't believe we hadn't tried this before!
What is Times Tables The Fun Way?
Times Tables the Fun Way – Times Alive is a program of online lessons with animated songs and stories to learn times tables the fun way. The characters and songs help your child remember the numbers and associate them with something fun instead of just memorizing and reciting.
Times Alive gives your child a story for each multiplication fact. Along with the story comes a catchy song, and then review questions. Times Alive helps reinforce the fact again to ensure your child remembers it faster! Check out this 6×6 example below!
The questions that they give to your child are for the lesson that they have just completed along with some review from previously completed lessons to help them remember their facts. Kids can easily forget so this review is an excellent way to keep them on the right track!
The Times Alive program is colorful, interactive, and so easy to use. I turn it on the computer and let my daughter complete the lessons on her own. She has no problem using the system by herself. The lessons aren't all just questions either! Some have a painting that they can color others have a song, and some are a quiz.
As a mom, the part I love is the progress report! I can log onto Times Tables The Fun Way and see exactly which lessons she has completed, what her score was, how long it took her, and which type of lesson it was. The report is an excellent way to keep track of progress, but to also maintain records for homeschooling purposes too!
What did we think?
My daughter is 9 and in third grade. She had already begun learning her multiplication but needed a program to help her master her facts. At first, my daughter just made a face because she thought the songs were a little corny however, it didn't take long for her to realize that those corny songs were getting stuck in her head right along with the facts. We have been using the program for about a month, and she has mastered many of her facts! I am truly impressed with the progress my daughter is making using the Times Alive program! This has been the best way to learn multiplication that we have found.
How Much Does it Cost?
Since I homeschool, my first question is always, how much does it cost. Curriculum and learning products can add up fast! Times Alive costs $6.95 to set up and has a monthly fee of $9.95. That is perfect considering most kids master their math facts in about three months or less with this program! Well worth the cost in my opinion!
Don't just take my word for it, read the other Times Tables the Fun Way reviews from the other Homeschool Review Crew Members below!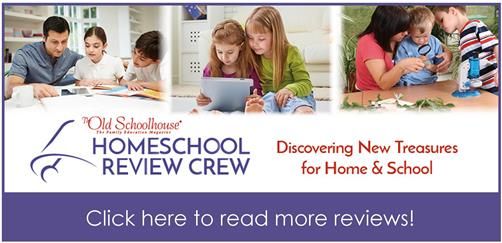 Amanda is a busy mom of 3 that is constantly on the lookout for shortcuts to add more happiness to the day. She loves creating recipes, printables, DIY, and sharing family fun tips with you.