Free, Cheap, and Effective Homeschool Resources
We have been on this homeschooling journey on and off for 7 years now. I really should be a pro, but I know there is always more to learn. Our schooling status should be listed as "it's complicated". LOL With 1 in Public school and 2 homeschooled there is always something going on, and no two people learn the same way or at the same pace. This is a trial I have had to learn the hard way.
One thing that hasn't changed is my need to homeschool my kids effectively without spending a ton of money. Sure there are a lot of online websites that boast free worksheets, and educational help, but what do you do with all of those Homeschool resources? What are the best ones? Which ones are the most helpful? Here is a list of Free, Cheap, and Effective Homeschool resources that I use daily and find extremely helpful. Most are FREE and some are really cheap, but one thing is for sure. These are some of the best of the best online homeschool resources out there. I hope this helps you on your homeschooling journey.
Free, Cheap, and Effective Homeschool Resources
I have apparently been living under a rock, because I just learned about this one but I am in LOVE! Kahn Academy is FREE! You can set up a parent and student accounts. You kids can learn anything from math to computer programming. All the lessons have videos, help, and more info. There is even an app for iPad. So far my kids are loving it, and so am I! They even have classes from Pixar Studios! I can also check the kids progress anytime from my account.
I love this resource! Teachers Pay Teachers is a website where teachers create and submit curriculum for sale. It is very affordable. There are even FREE items that you can print & download. Follow Teachers Pay Teachers on Facebook and watch closely. They post new limited time freebies that are usually really helpful!
GradeSpelling is a free educational spelling resource that enables homeschool parents to teach online spelling word lists by grade. Students of all ages and learning abilities can use learn lists through a variety of learning activities and tests. The program teaches and reinforces proper spelling and word meanings through fun learning games and test. The majority of our learning activities are printable and online lessons and tests can be emailed.
Some people are just amazing! Leah from Easy Peasy All in One Homeschool is one of them. She share full day by day curriculum for all grades! All you need is paper and a pencil. No major purchases! This could be a full homeschool curriculum, or you can use parts to supplement. Either way…it's an incredible resource.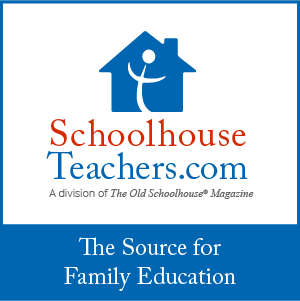 This site has a paid subscription that is so worth it! Schoolhouse teachers.com is another site that is full of classes and homeschool parent resources. My favorite part may be this new feature that they added. With your Schoolhouseteachers subscription you get a free subscription to RightNowMedia. It is a media library includes resources for all ages, from VeggieTales, Adventures in Odyssey, 3-2-1 Penguins, and What's In the Bible for kids to Bible studies by Francis Chan, John MacArthur, Dave Ramsey, and John Maxwell for adults. Oh, and there is an app for that! We definitely use it all the time!
CK-12 is a non-profit that states that their mission is to help students learn in their own way. You create a list of courses and educational videos for your students to complete through a dashboard. They offer courses in math, reading, engineering, science, various technology, english, history, astronomy, chemistry, and much more! CK-12 courses are available for Apple and Android devices.
When I have a topic in mind that I want to teach my kids pinterest can be so helpful. There are so many homeschooling parents out there sharing their ideas and projects. Don't feel overwhelmed. Just do a quick search or create your own homeschooling pin boards. I have found experiments, free printables, and so much more.
When teaching geography this app is hands down, one of the best. Stack the States is available for Android or Apple devices. There is also a Stack The Countries app. We used this app along with these State Notebooking Pages from The Happy Housewife. Geography was knocked out in no time. My kids are little state whizzes.
There really are so many great online resources. Too many to list. These are some of the ones I use the most frequently. I also highly recommend checking out the blog FreeHomeschoolDeals.com. I hope these resources help you on your homeschool journey!